Furnace Maintenance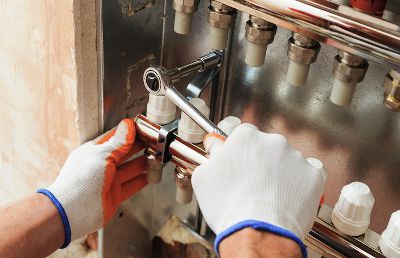 Keeping your furnace running efficiently and smoothly is very important. Furnaces keep your home warm in the Winter and through your air conditioner, keeps your home cool in the Summer. A properly maintained furnace and air conditioning system will last longer and save you money. With today's modern, high efficiency furnaces, maintenance is more critical than ever for a long lasting system and efficient running process.
Yearly Furnace Maintenance and Cleaning
Furnaces work very hard in the winter and then "cool off" in the summer. All furnaces have mechanical moving parts and can get dusty and dirty through regular use. They can also start to wear as they get older so they don't work as efficiently. A dirty or improperly tuned furnace can actually wear out sooner when not maintained correctly. Furnaces are designed to last for approximately 15 years and are expensive to replace so proper maintenance is essential! We here at Raab Plumbing & Heating have the experience and know how to keep your heating & cooling system running smoothly and efficiently throughout it's lifespan. We provide regular furnace health checks along with cleaning and filter replacement. We recommend a yearly maintenance schedule to keep your furnace and air conditioning unit.
Furnace Repair
One of the primary services we provide here at Raab Plumbing & Heating is during our routine furnace maintenance we will also look to see if all moving parts are performing as they should. We will also inspect for parts that could be a problem in the near future such as a cracked heat exchanger for example. A cracked heat exchanger can leak poisonous carbon dioxide into the air in your home causing serious health issues even leading to death. The last thing you want is for your furnace to go out during a cold spell in the middle of January! If, during one of our furnace inspections, we find an issue that may flare up we can repair or replace the bad part before it becomes a serious issue. This keeps your heating system up and running efficiently.
Fully licensed and insured:
Master Plumber License # 8109740
Contractors License # 8000802
Mechanical License # 7105998
Cross Connection Control License (Back Flow Prevention) # 0889
Call Today for furnace maintenance! (810) 796-3126